Willard R Skelley, Jr. 1927-2001
CWO Retired US Navy, DAV, USCS
Last updated May 8, 2021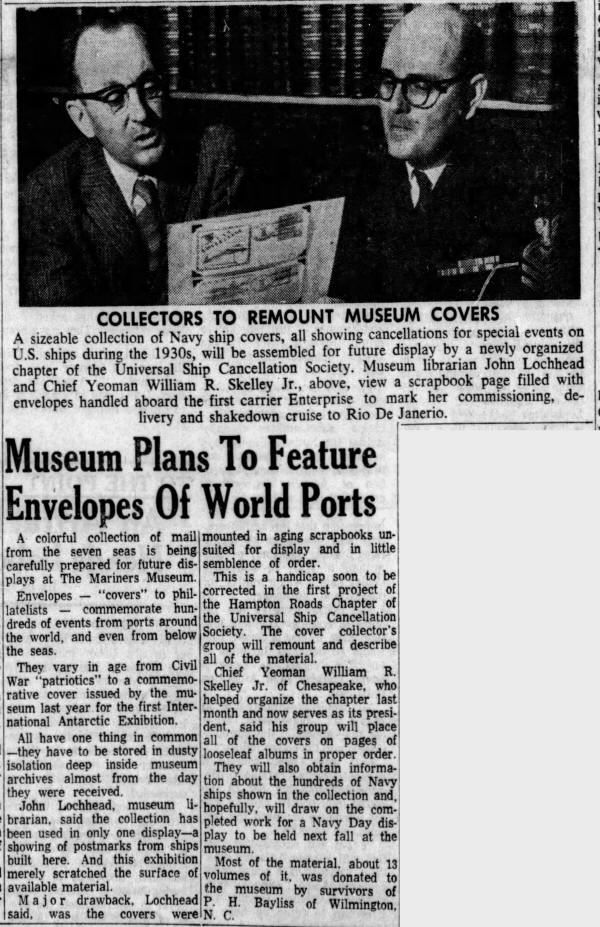 Scan courtesy of Jeff Mills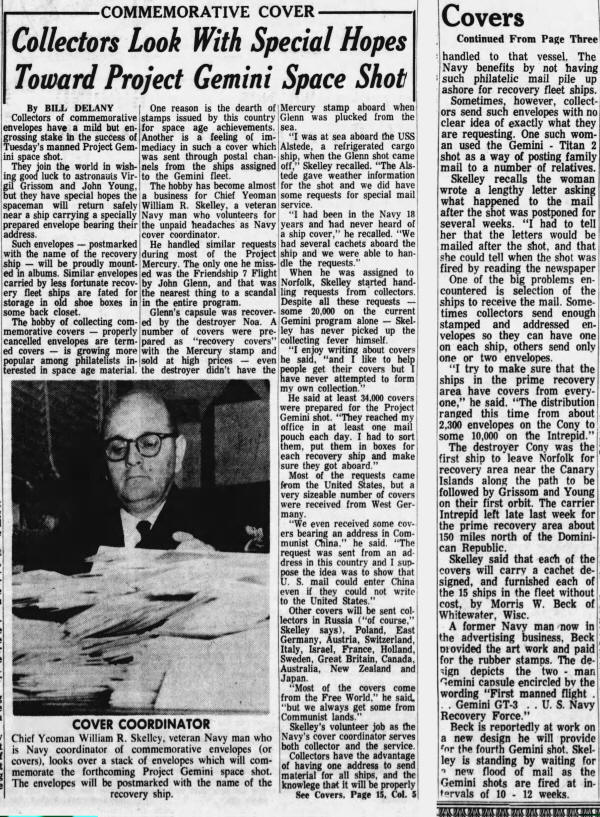 Scan courtesy of Jeff Mills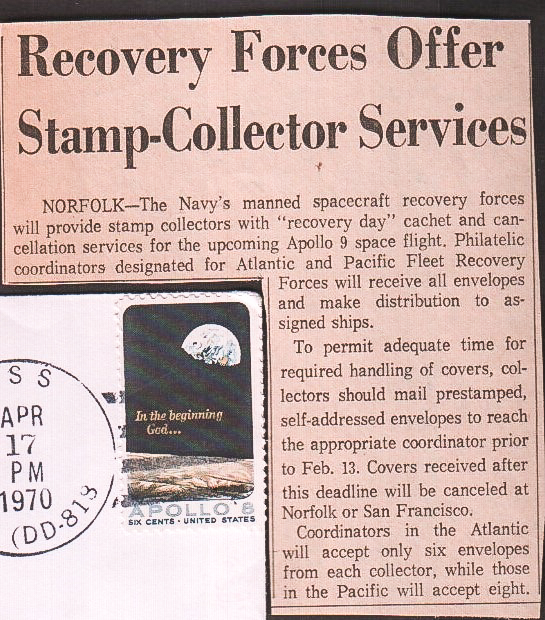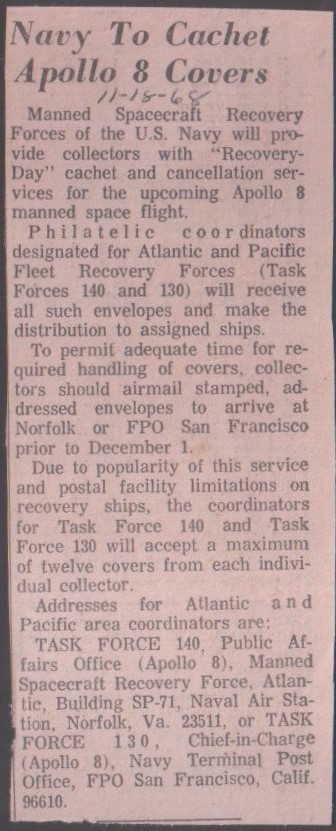 Article from Boy's Life Scouting Magazine


Scan of article courtesy of Tony O'brien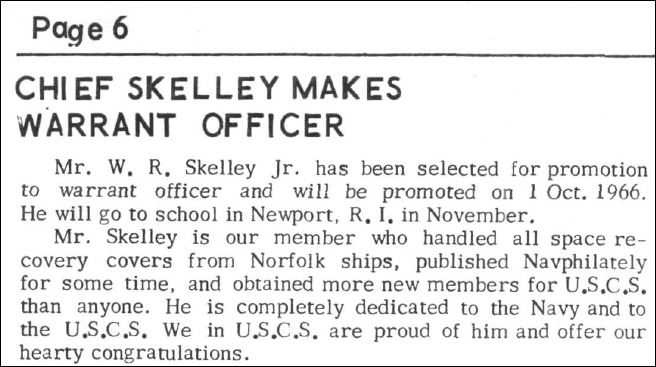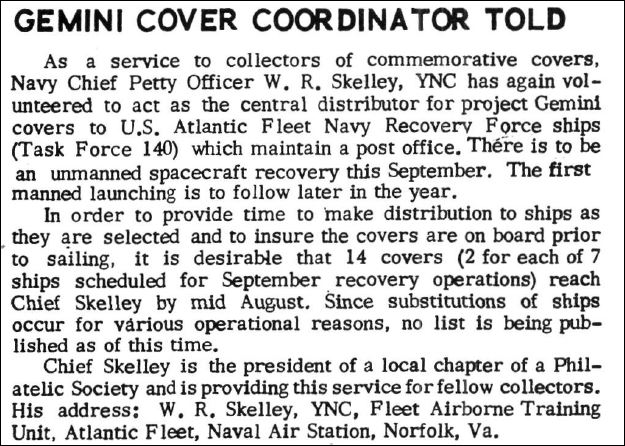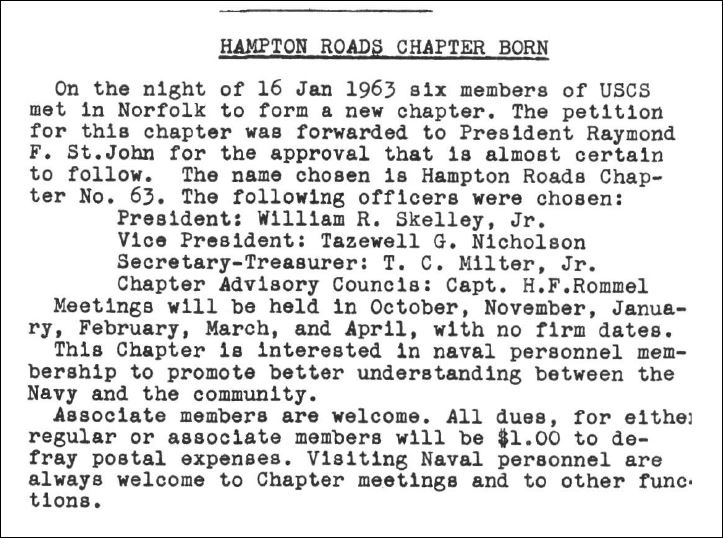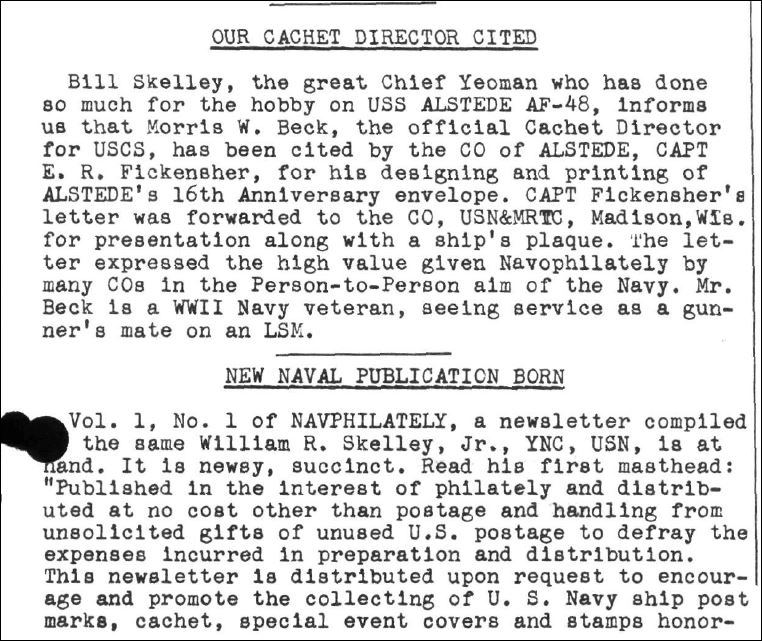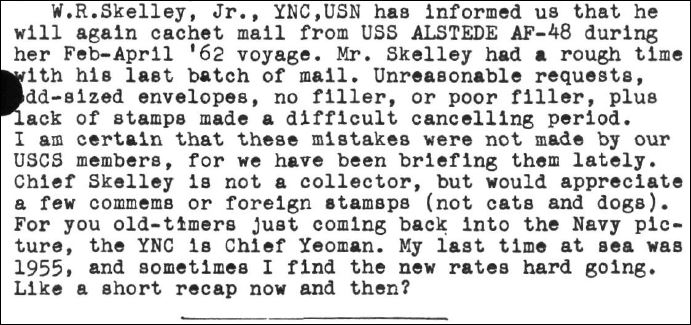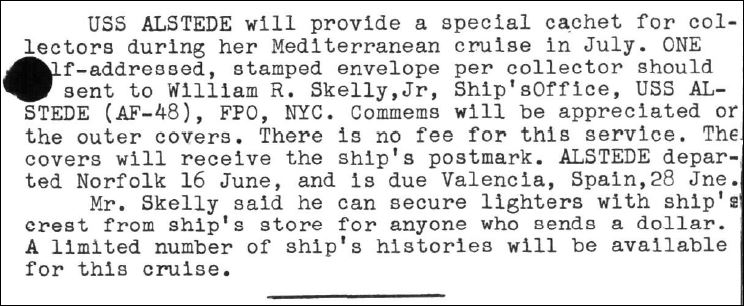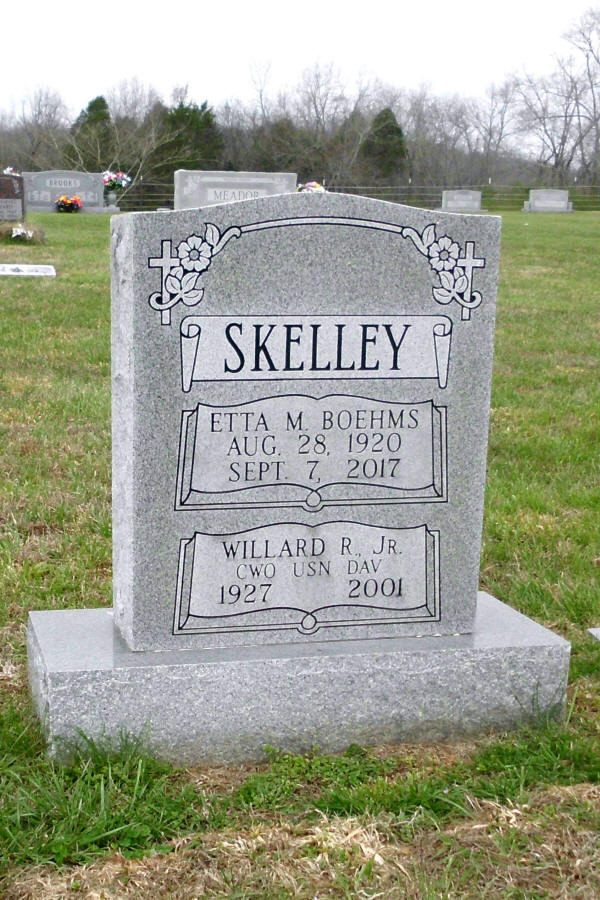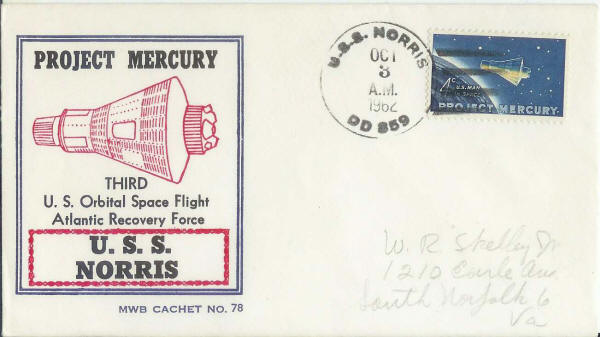 MWB0078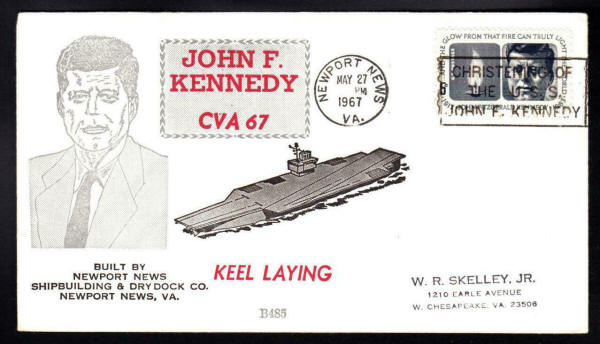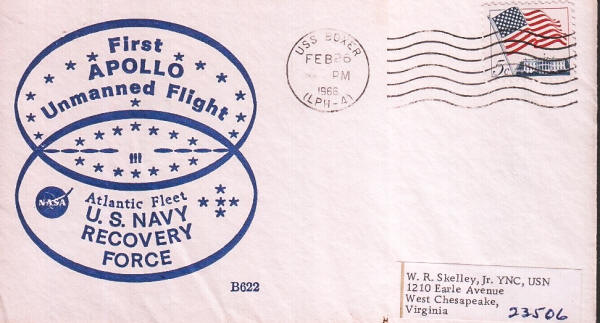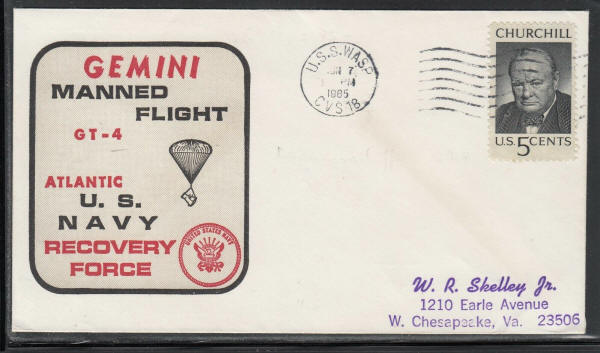 Sold for $105.00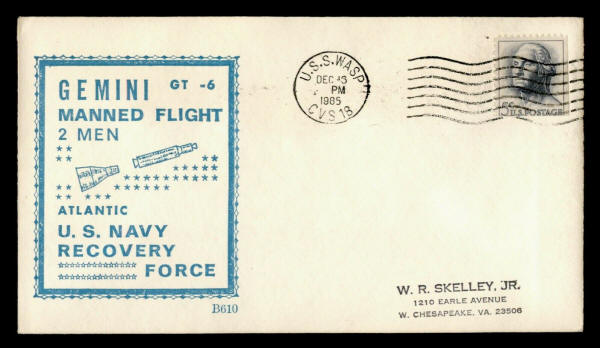 A bidder paid over $300 for this Beck cover addressed to Skelley, the Navy cover coordinator.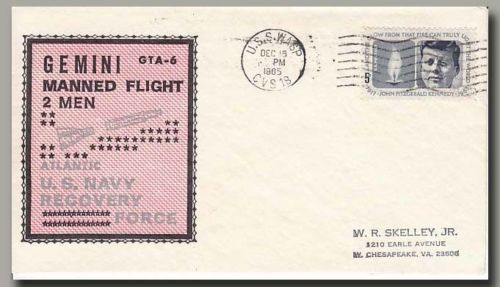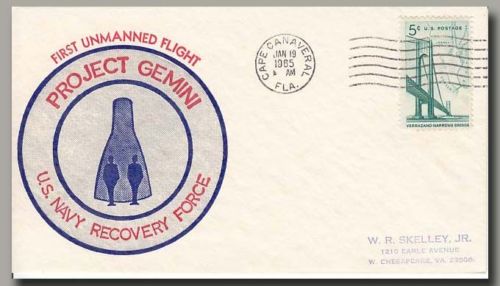 GT2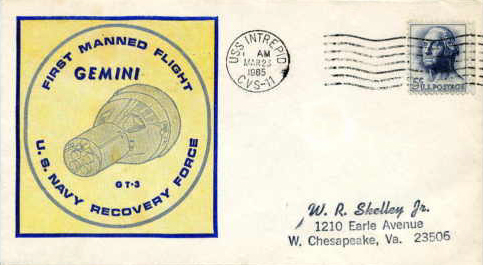 B515
It sold for $90 on eBay in 2009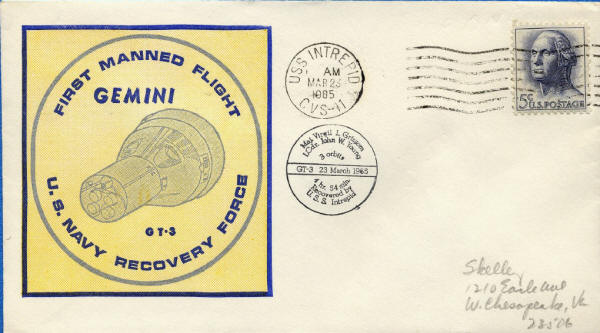 B515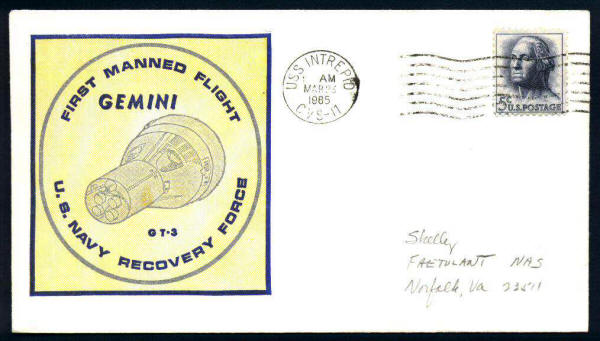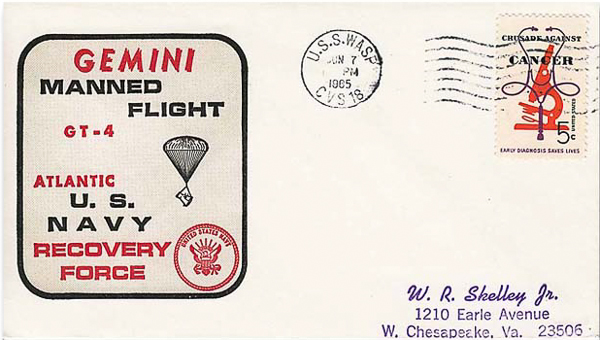 This one sold for $228.50 in 2013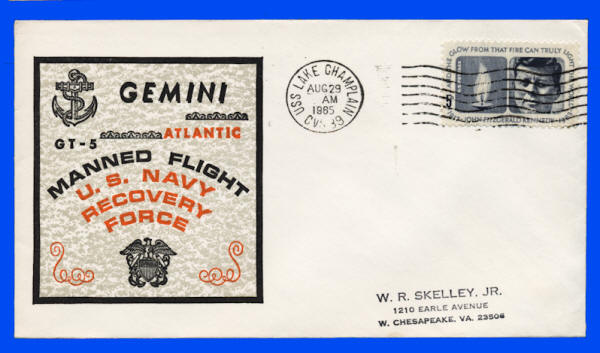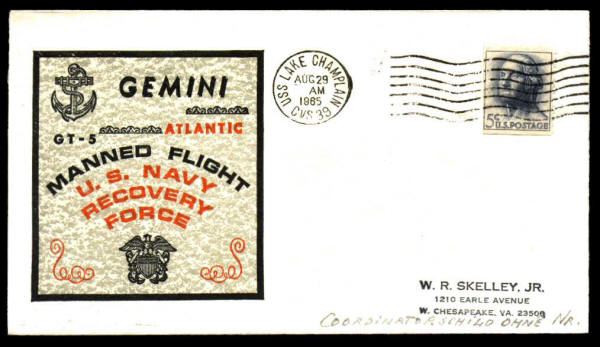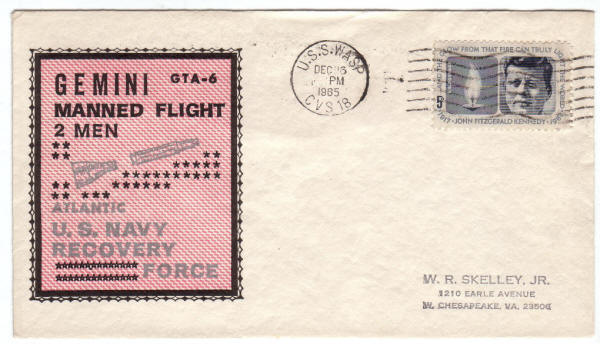 B584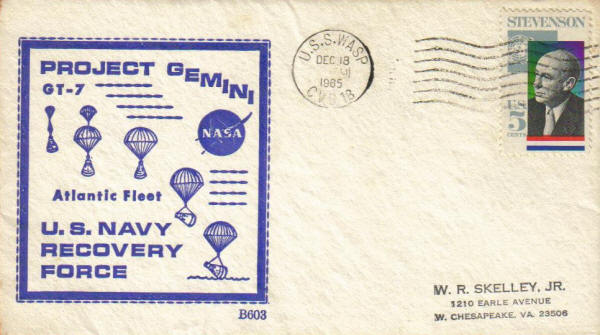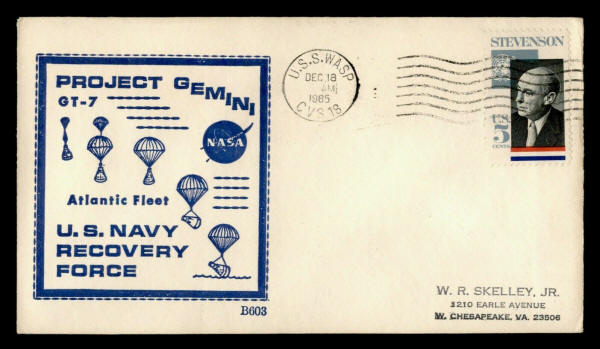 The B603 covers are three different covers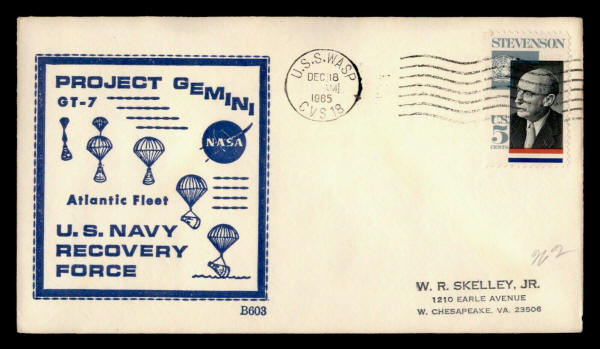 This is the third B603 added to this site.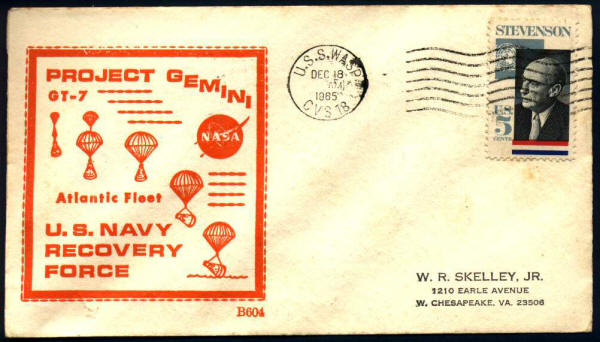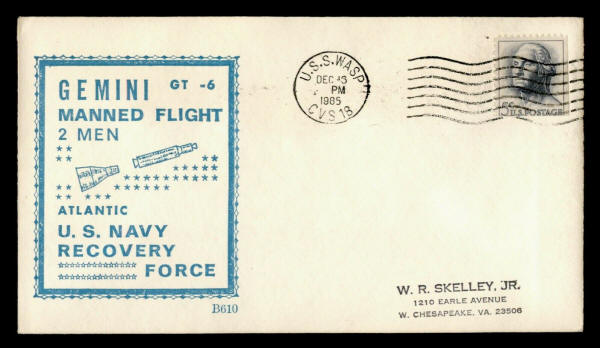 $362.50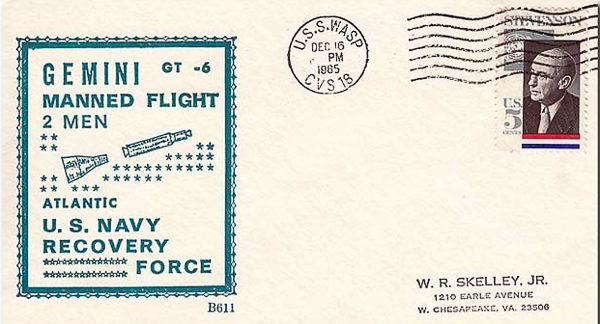 $93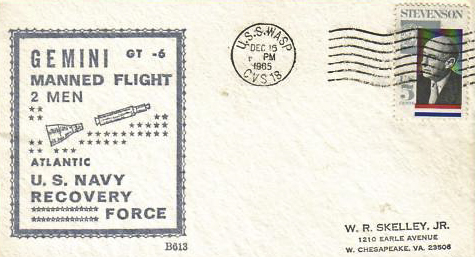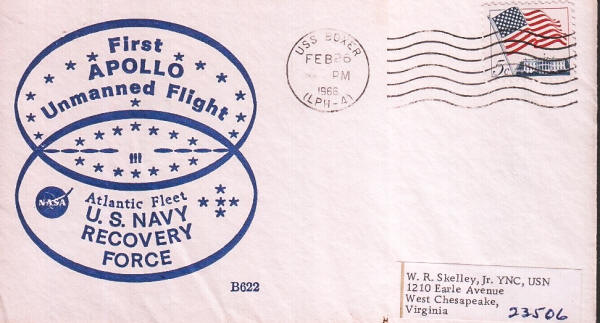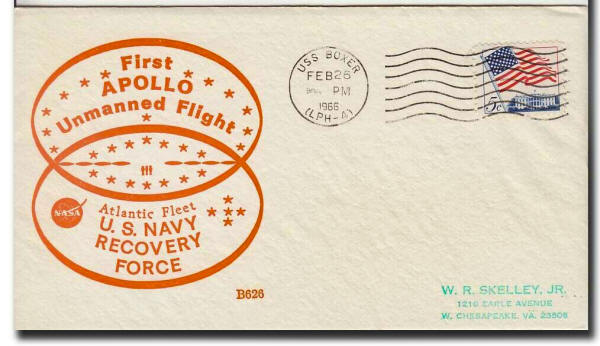 Previously unlisted addressed to W R Skelley sold on eBay Sept 2020 for $93.50 +SH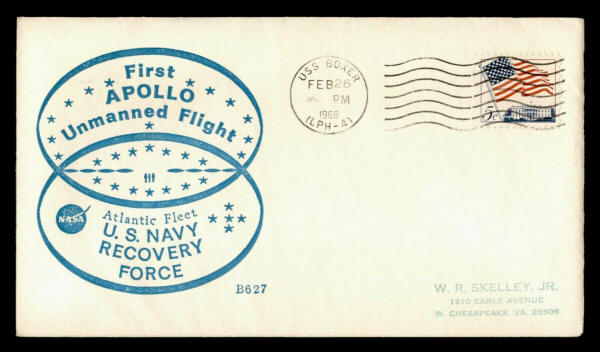 $78.50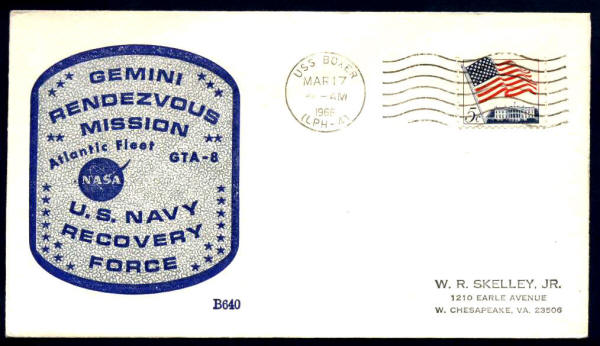 $213.50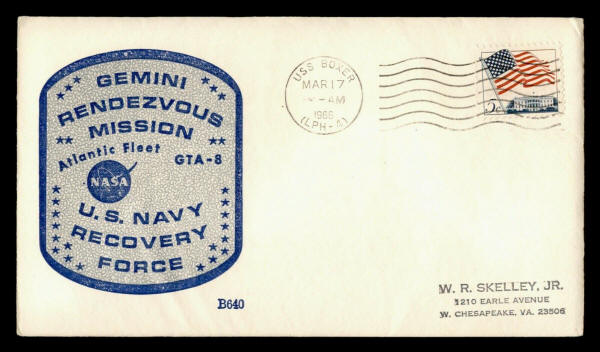 Here is another B640 addressed to Skelley. Note the cancellation on the stamp. It is NOT the same cover as above.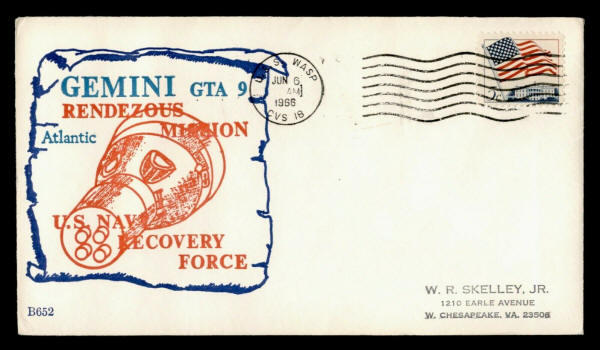 Sold for $153.75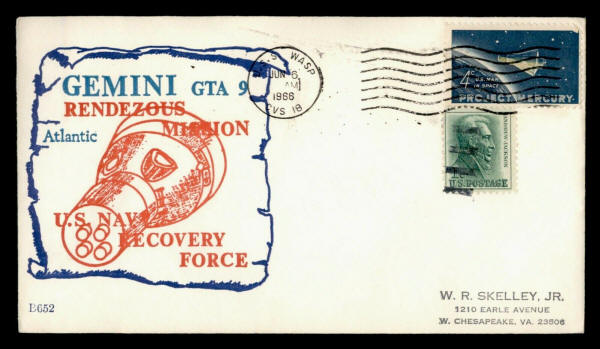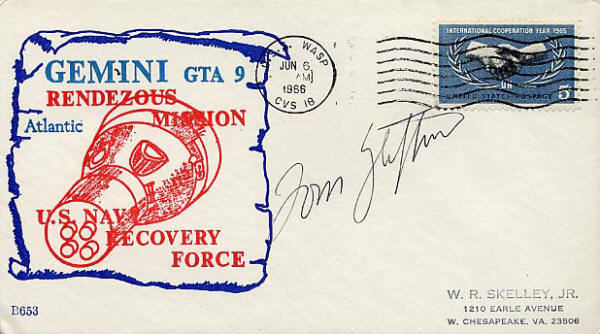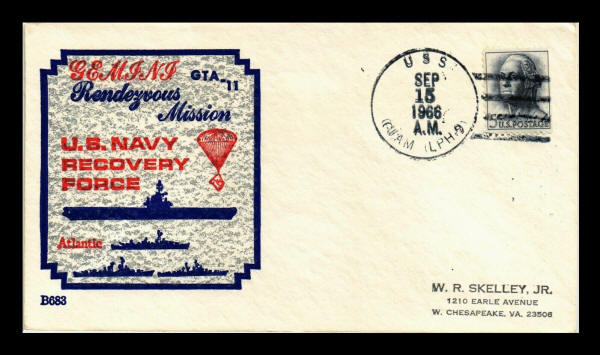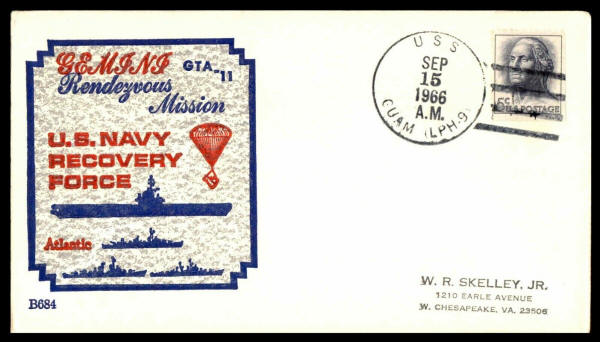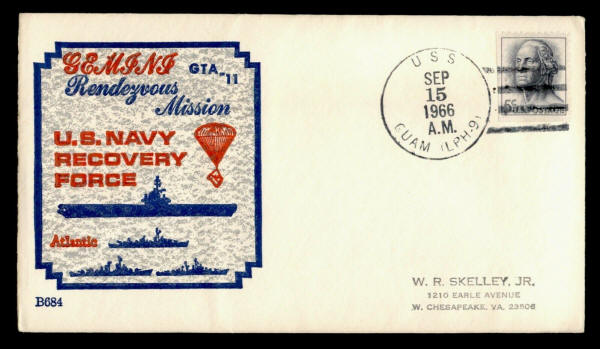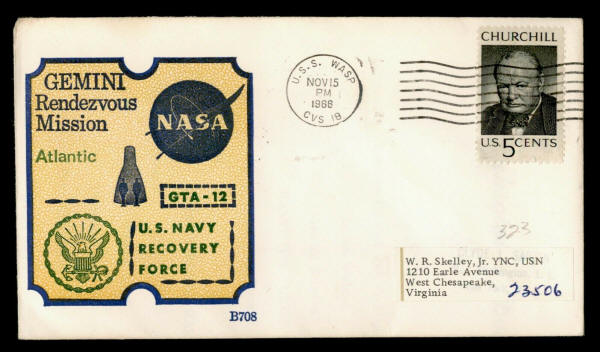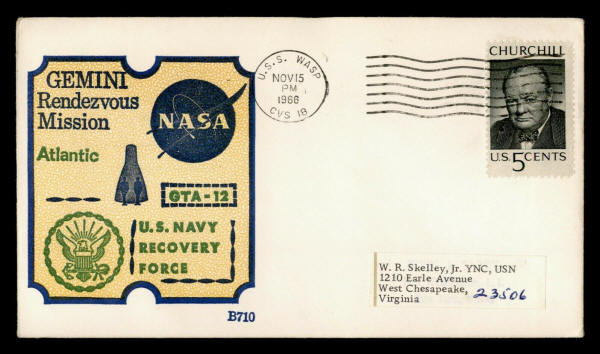 We have observed Beck covers from several space flights addressed to Chief Skelley where his
address label appears to cover up another address.
In the above example, Skelley's label covers up the address for Clyde Sarzin. See the larger version below.