New Additions to This Site

eBay $290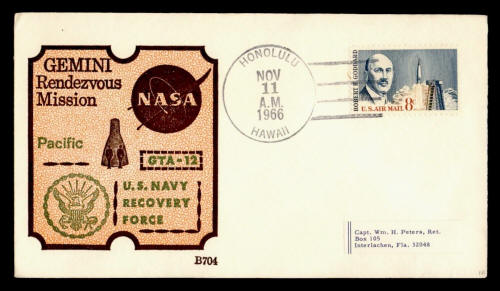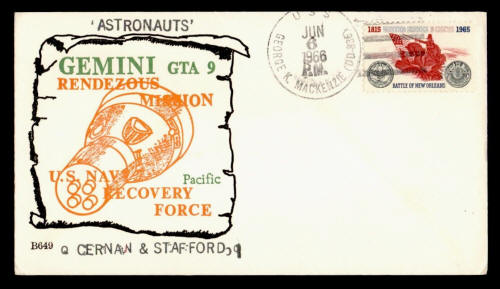 MWB 649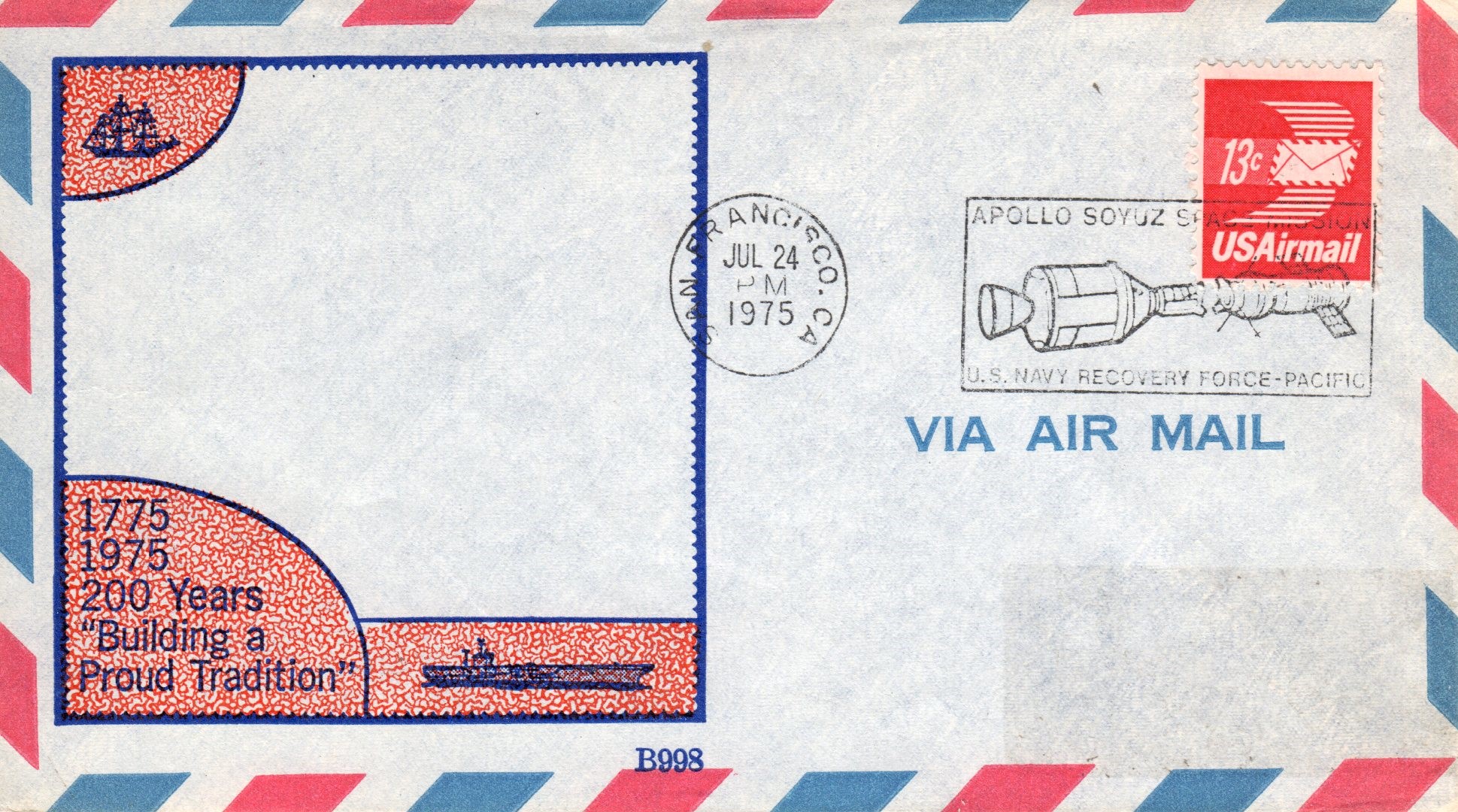 Missing green color
Scan courtesy of David Ball
Morris Beck 347
Slogan Save Your Vision Week" Cover is courtesy of Larry Johnson
See a few Doris Gold covers for B998 and B999
November 4, 2022-Added hundred's of recent prices realized on eBay to the Beck 1000 cover listings.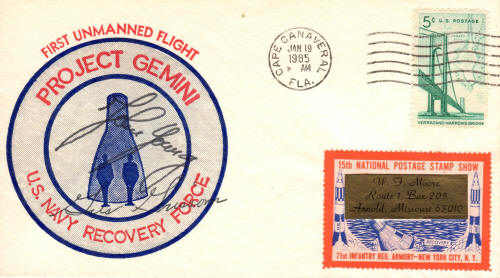 Scan courtesy of David Ball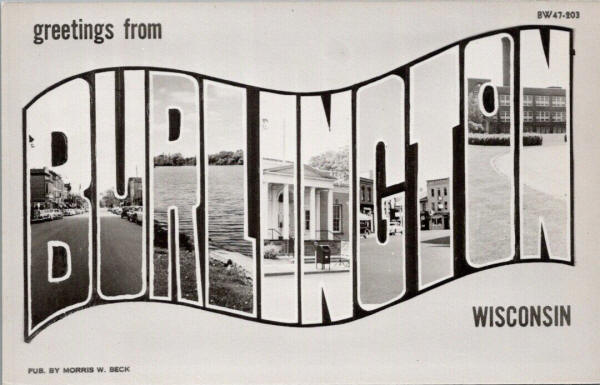 In addition to printing covers, he also printed postcards and round buttons.
Thanks to Art Cole for bringing this to our attention.
See more of Beck's postcards HERE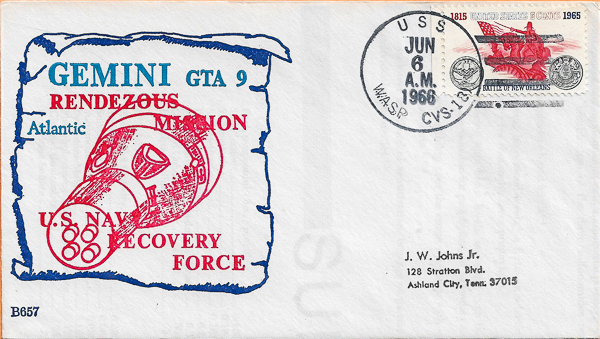 Only the second one seen with this B number, and hand cancel.
This one sold for $335 on eBay.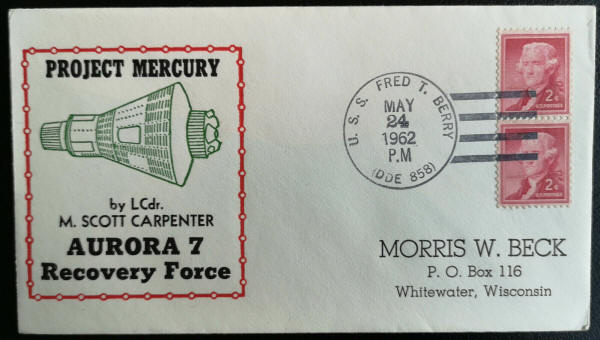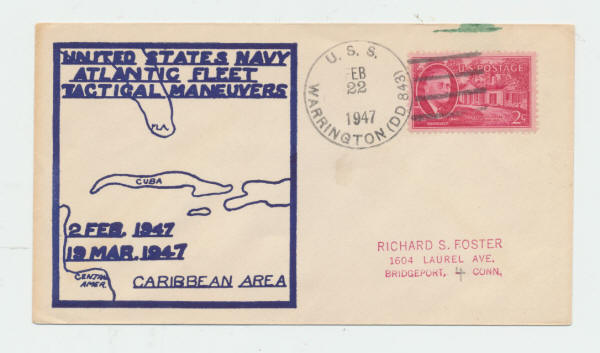 Scan Courtesy of Larry Johnson-added 6/2022-Reverse Marking RCD No 329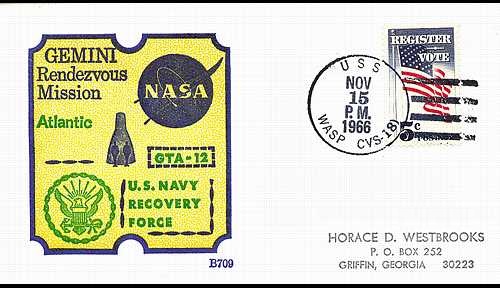 Scan courtesy of Jeff Mills
Only the 2nd one we have seen. Wasp HT is much harder to find than MT on B709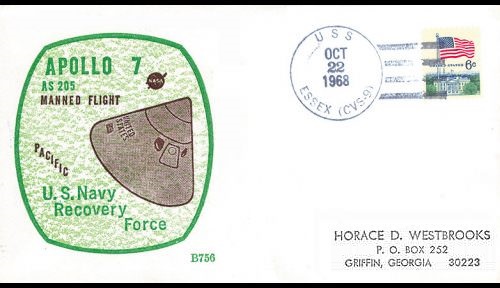 Scan courtesy of Jeff Mills
Added to the checklist. The first B756-Essex we have seen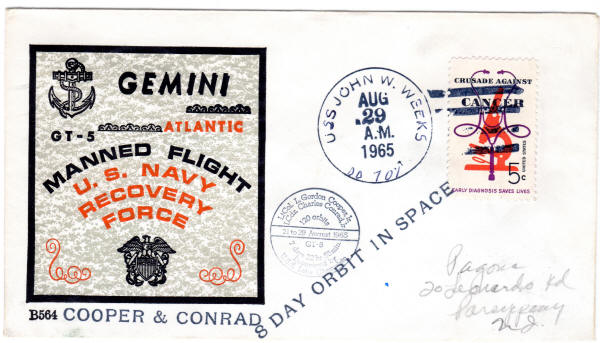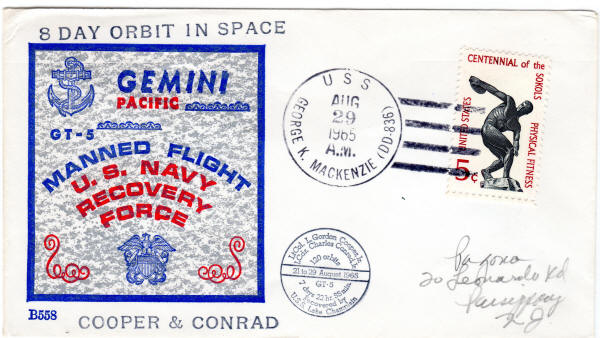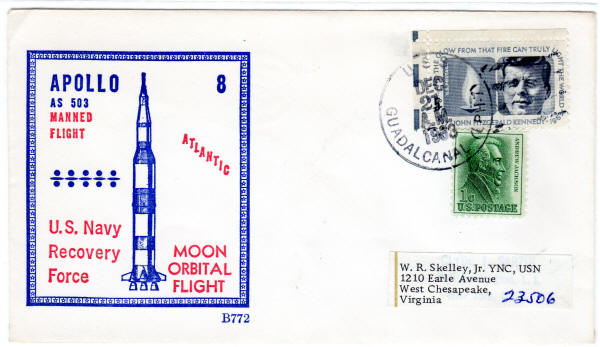 Another Skelley cover with address label over an address

The four Beck covers above are courtesy of Charlie Hamilton


If you are not a member of the USCS, please consider joining.
Application for the USCS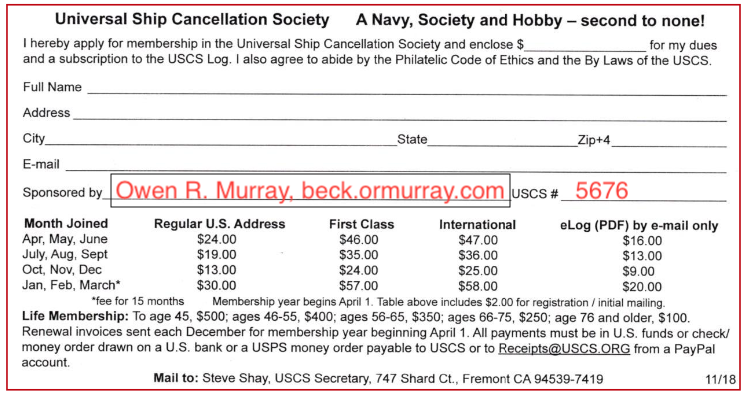 Application for the Space Unit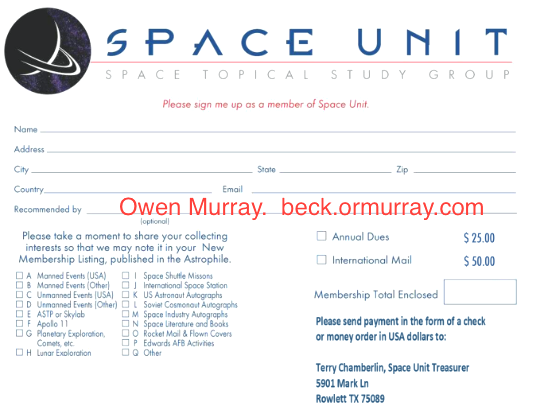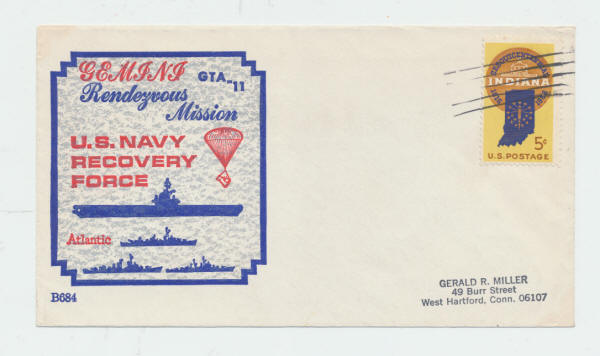 Larry Johnson sent us this scan, the cover sold for $42.00 along with a Navy Cachet from USS Guam that had same address and same stamp.
We might assume that this cover with the line cancel was on the Guam, but we don't know for sure,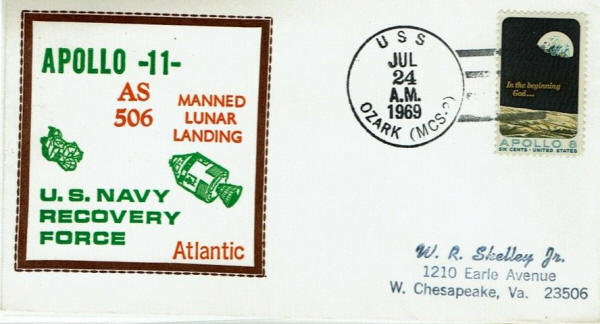 Sold on eBay in March 2022 for $86.50 Addressed to W R Skelley B805 CREW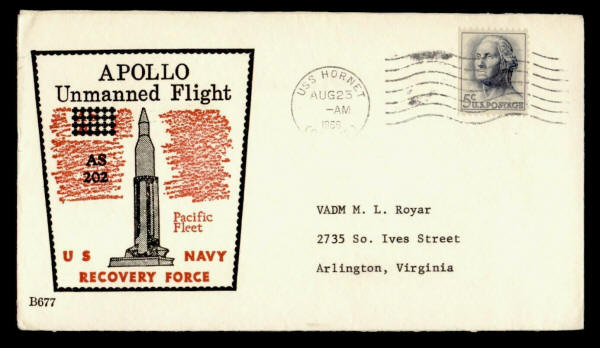 Unlisted USS Hornet sold on eBay for $255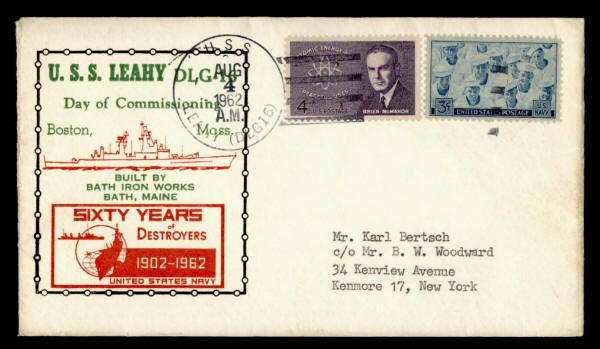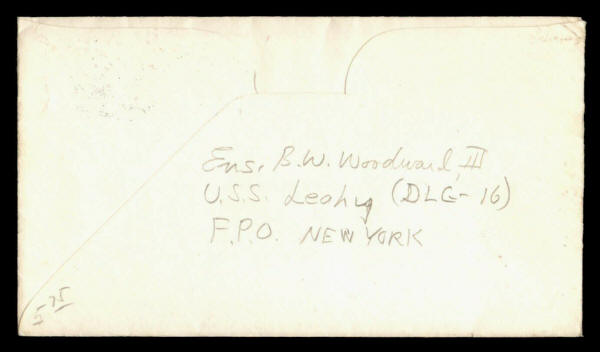 Beck CREW cover
Scans courtesy of Larry Johnson. Sold on eBay $11.74 with S/H
New Additions to This Site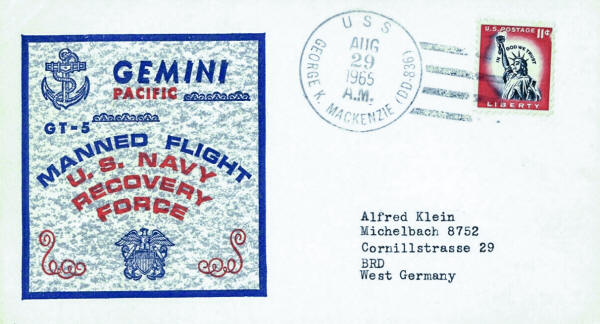 B558 CREW Sold for $47 on eBay Scan courtesy of David Ball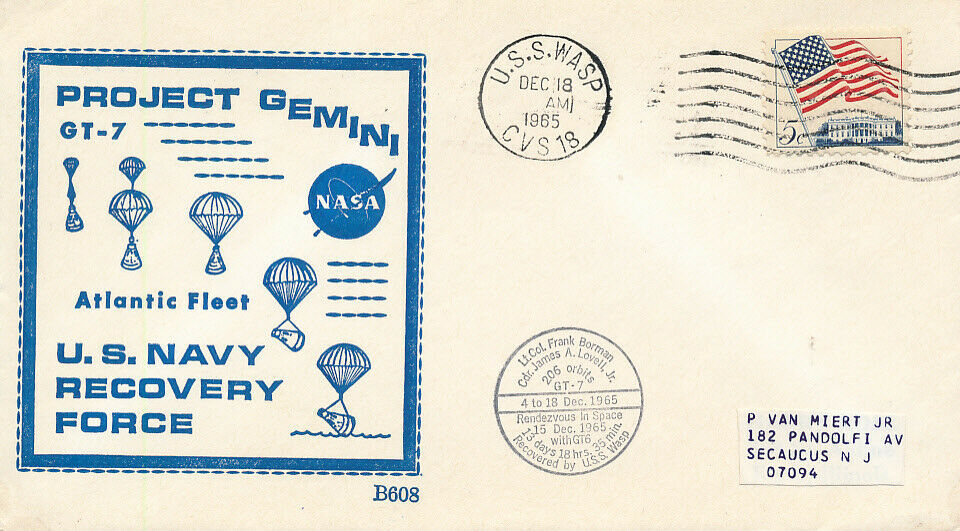 Sold on eBay for $61.56

Sold on eBay for $61.56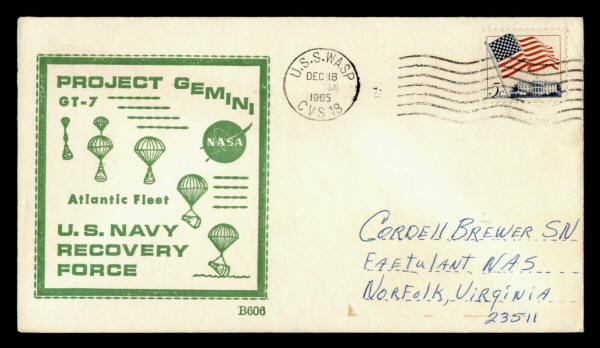 Sold on eBay for $316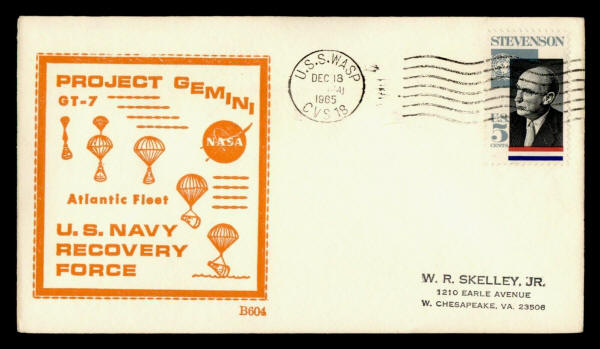 Skelley, this is the second B604 on our site addressed to Skelley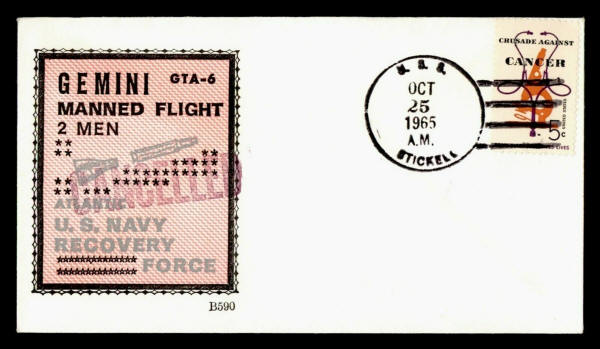 Sold on eBay for $110
B881 on the popular airmail envelope theme. B880 and B881 have many different cancels and locations.
He must have printed an excess number of covers for special requests
because of the numerous covers postmarked in various cities.
Scan courtesy of Charlie Hamilton

A similar, but different, B683 is on this site. Skelley managed to obtain multiple copies of important space recovery covers.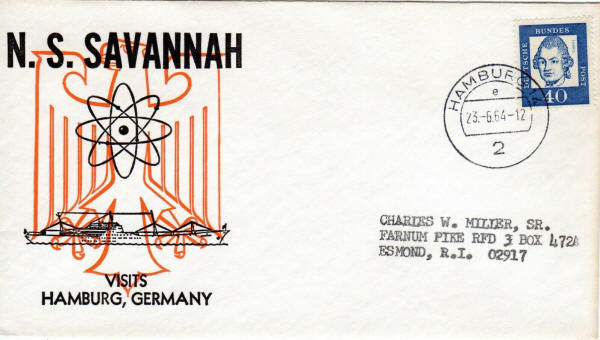 Jeff Mills sent us this scan of the 1964 cover for N S Savannah visiting Hamburg, Germany. Listed in Foreign.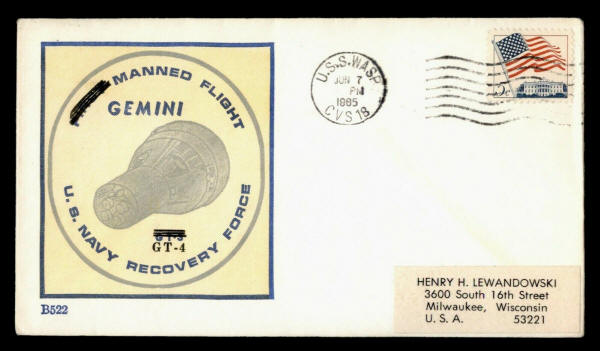 Sold on eBay 5/21 for $41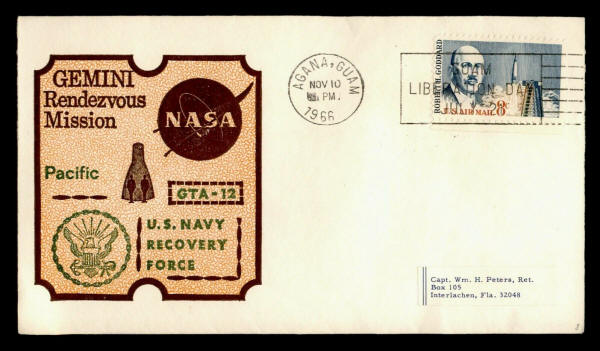 This one sold for $361 on eBay in May 2021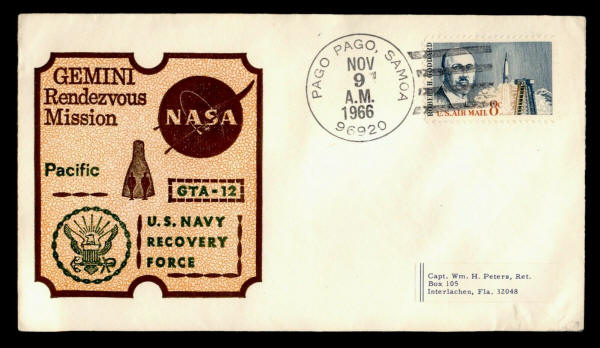 This one sold for $361 on eBay in May 2021