Morris W. Beck US States Covers
---
Morris W. Beck produced two different series of covers honoring the states and territories.
These covers were produced for collectors that sent in their envelopes.
It was a similar service to his other series such as Presidents and Naval event covers.

These covers are hard to find especially in a complete set.
A complete set of the 1951-2 or 1956-7 series sells for about $300 each and the full sets are rarely found.

The 1951-52 and 1956-1957 MWBeck States series has experienced a resurgence in collector interest over the
past several years. A number of covers on eBay have sold for prices rivaling many space covers.
The covers seem to be in short supply given the demand. We suggest you find them while you still can.
At the bottom of this listing, we show examples of the 1951-1952
series printed on postcards instead of envelopes.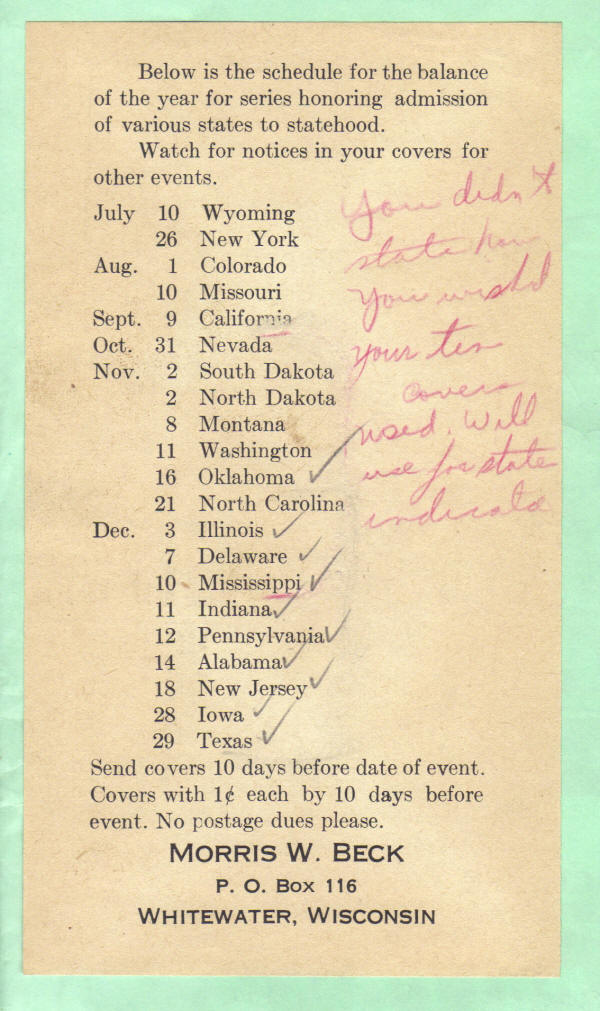 This is a postcard Mr. Beck mailed to his customers advertising the States Series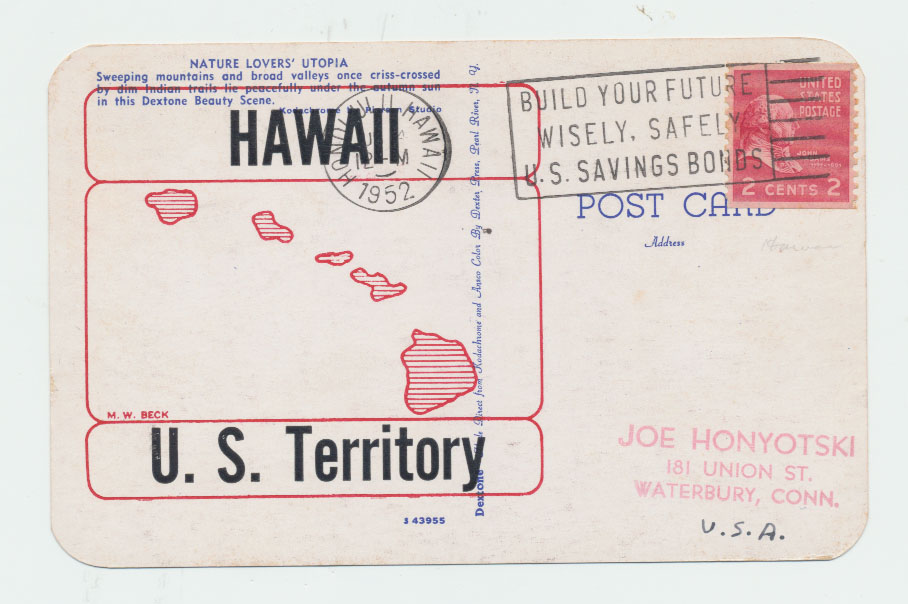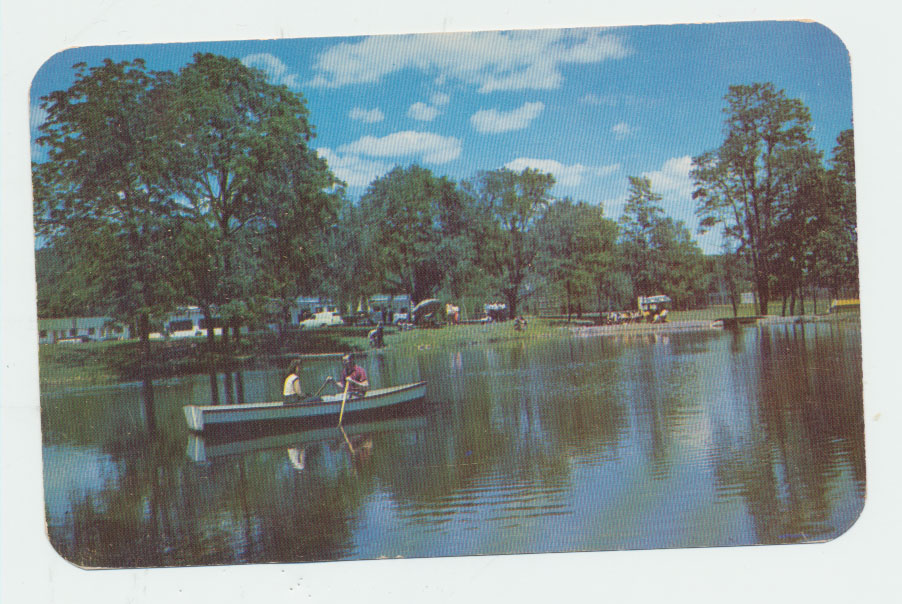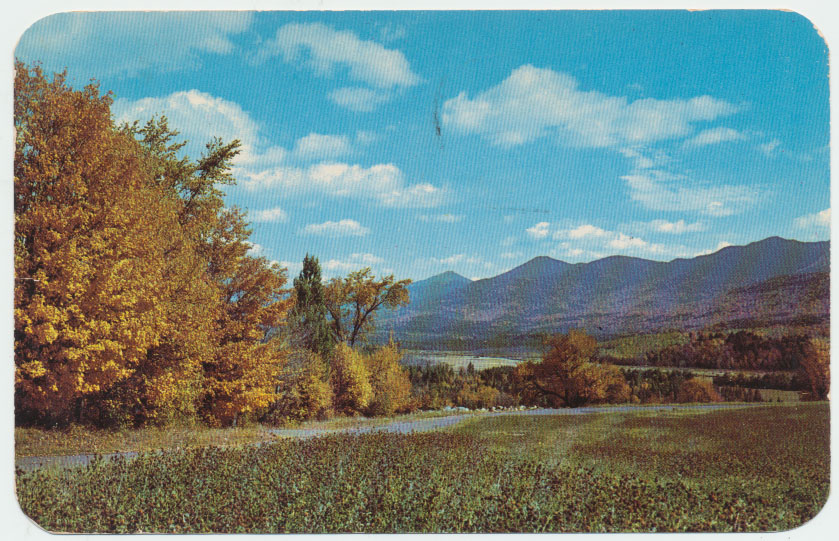 The four scans above are from Larry Johnson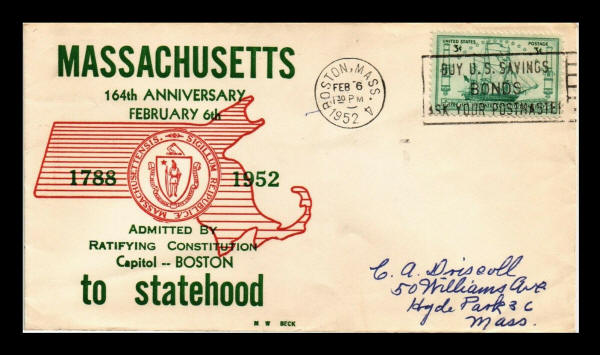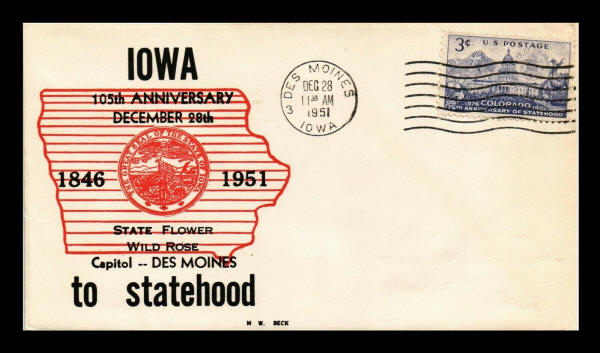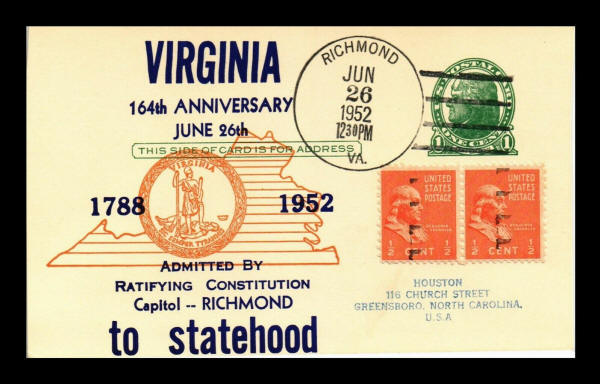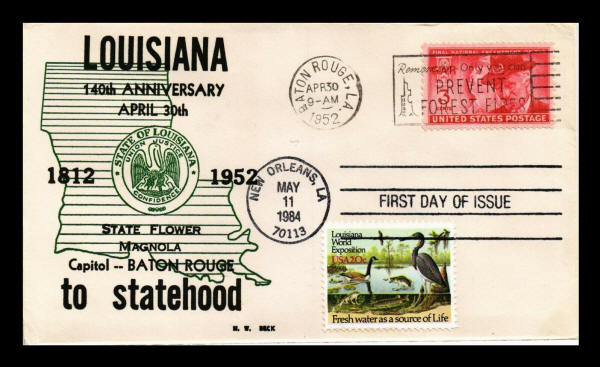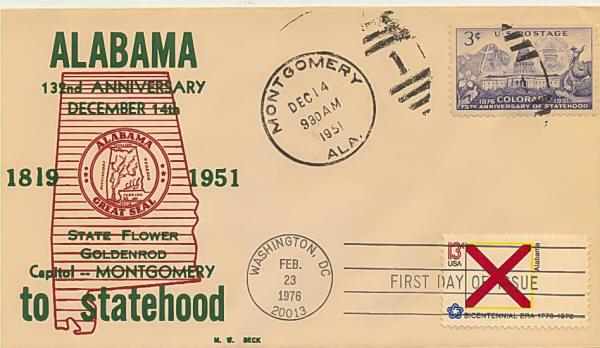 An interesting variety from the 1951-52 Beck state anniversaries is shown above.
A collector used the 1951 cover for a dual cancel for the 1976 state flags issue.
Scan courtesy of Larry Johnson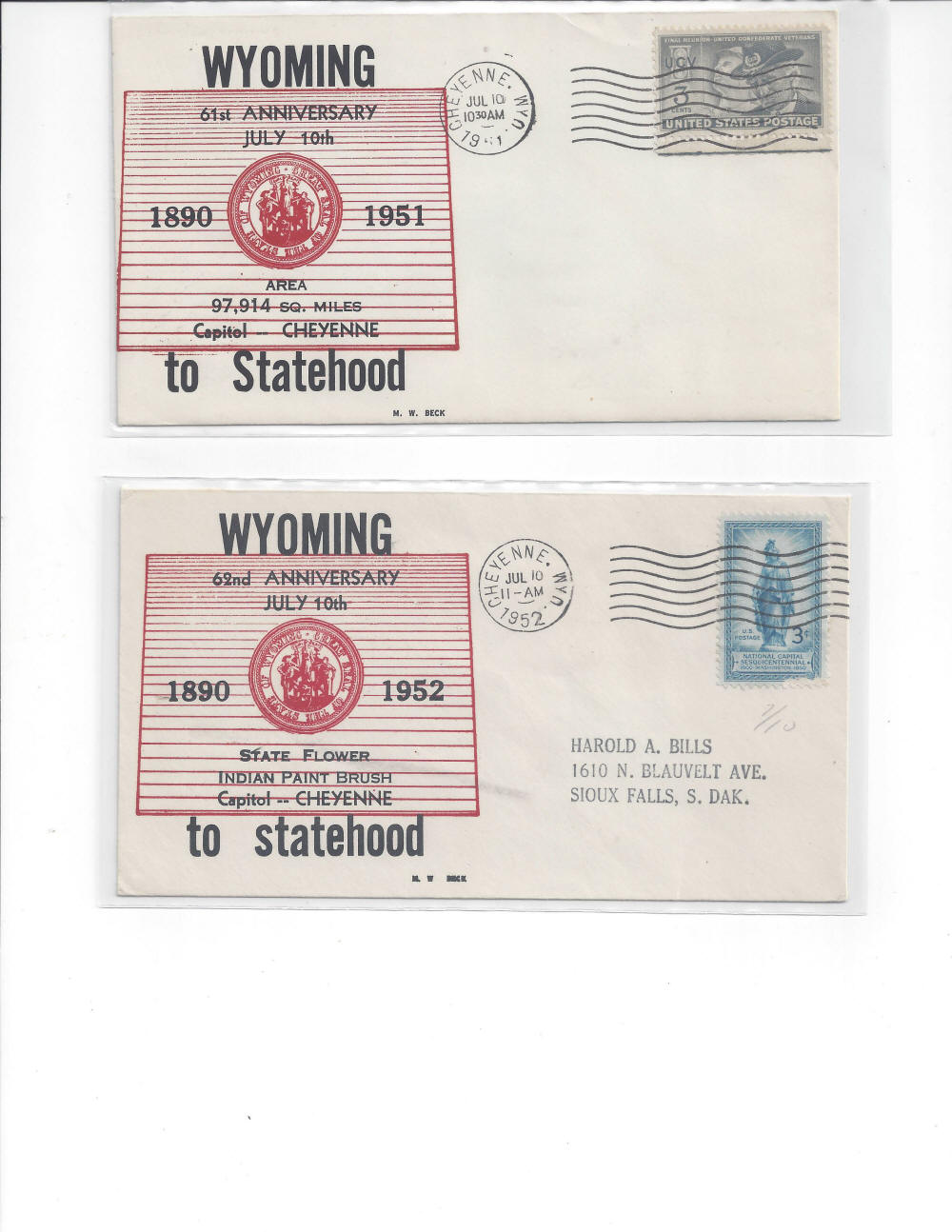 The Wyoming scan above from Larry Johnson is very interesting because it shows Wyoming
Statehood covers from 1951 and 1952 with two different cachets.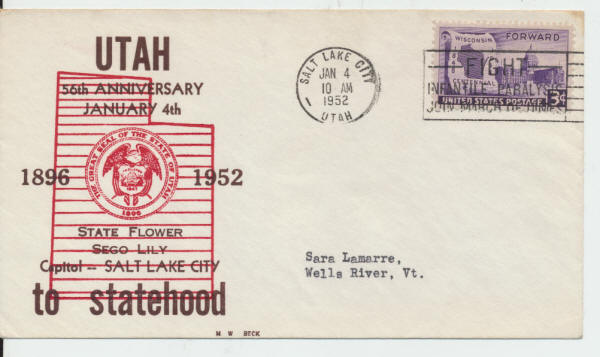 Scan courtesy of Larry Johnson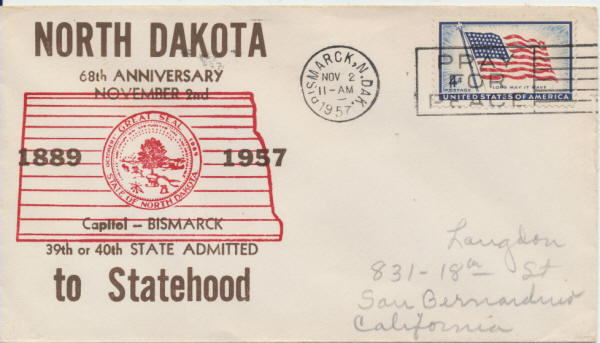 Scan courtesy of Larry Johnson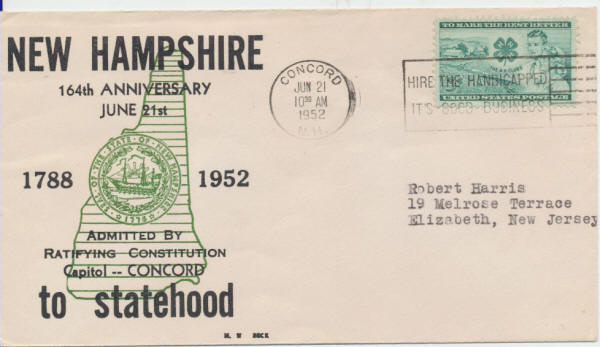 Scan courtesy of Larry Johnson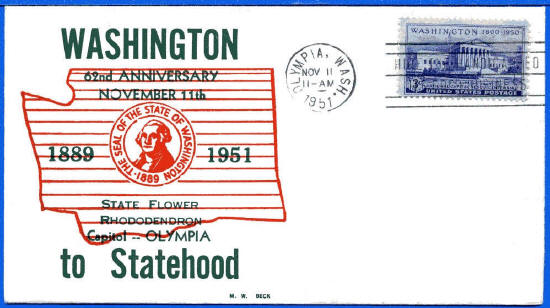 Click on any photo to see a larger size photo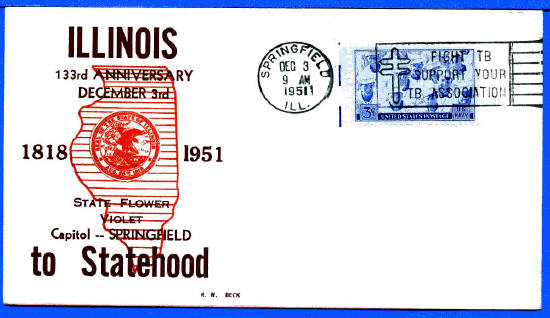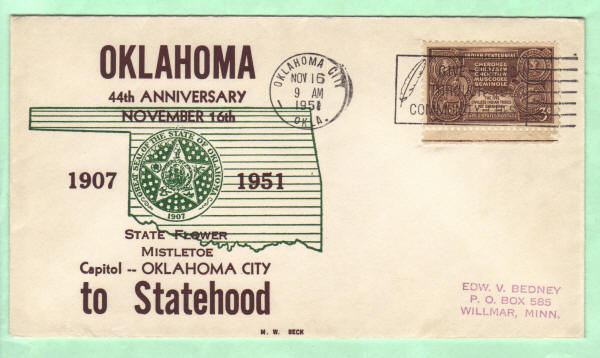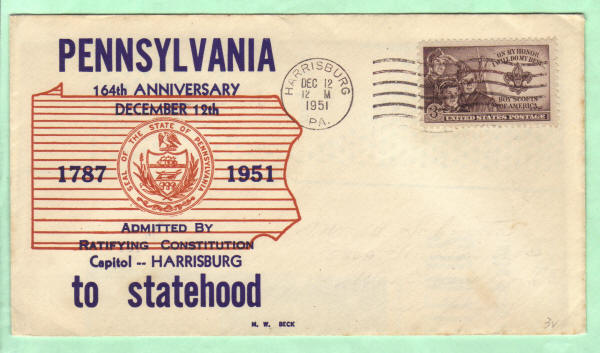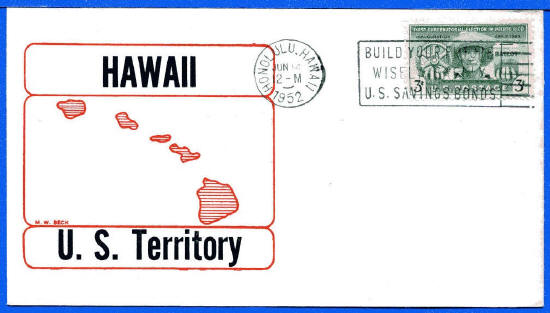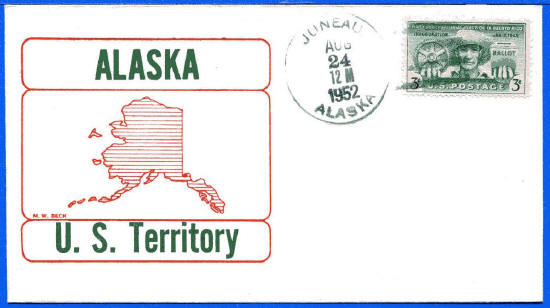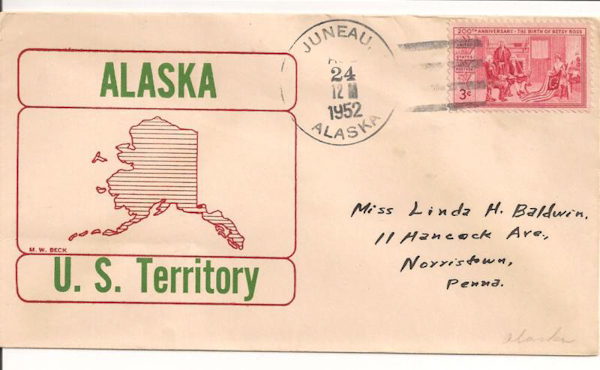 Above: another example of the Alaska cover.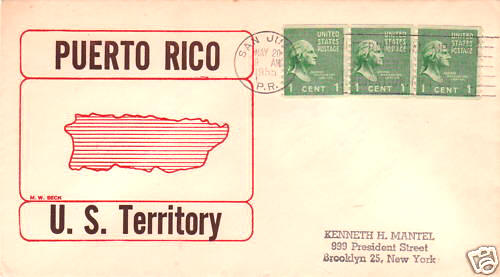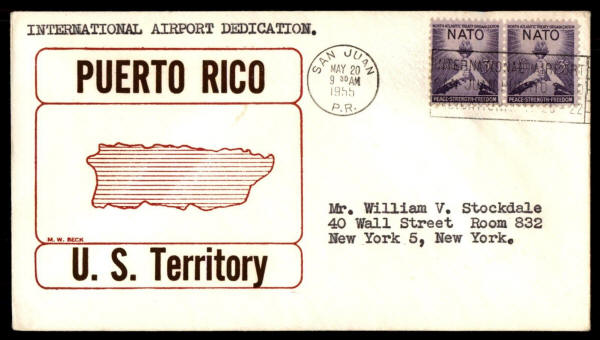 1955 dated Beck cover for Puerto Rico with "states" cachet.
The actual date of the opening for the airport in San Juan was
two days later, May 22, 1955. Scan on eBay and courtesy of C. Hamilton.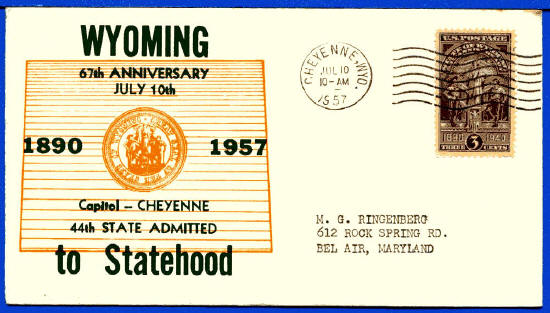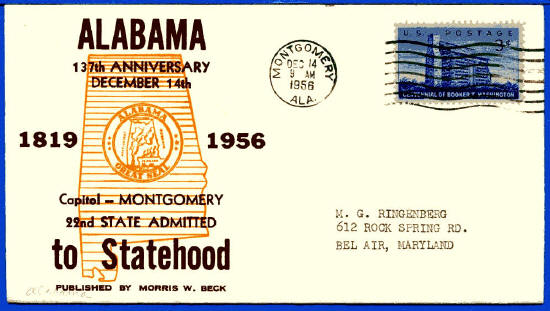 Scan courtesy of Don Hensley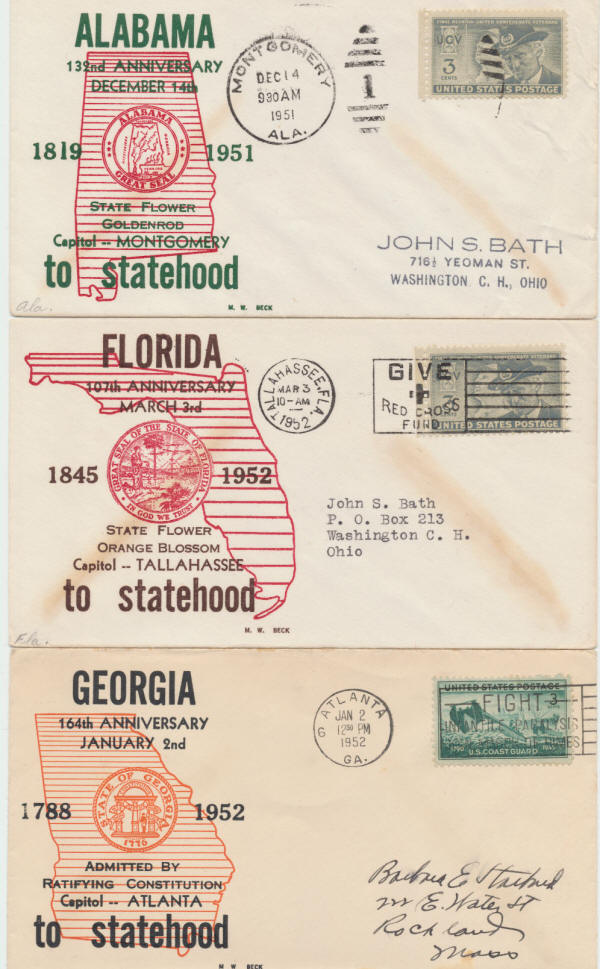 Scans courtesy of Larry Johnson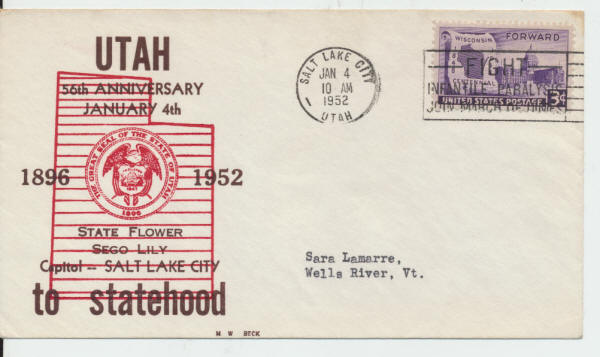 Scan courtesy of Larry Johnson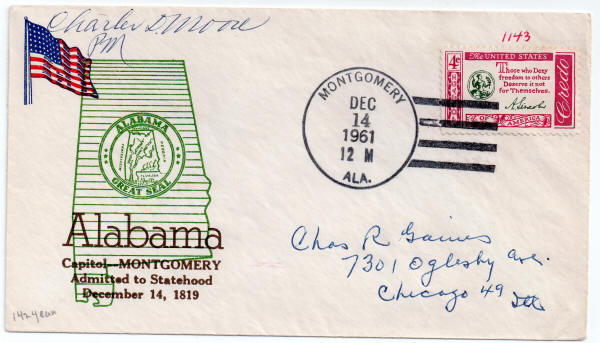 This single 1961 Alabama cover is similar to the State series.
Below are cachets printed by Mr. Beck on postcards sent to him by collectors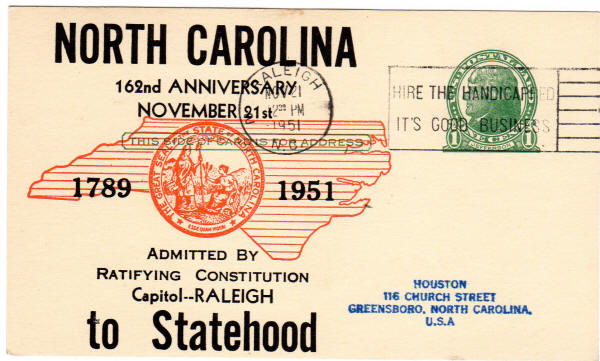 Scan courtesy of Charlie Hamilton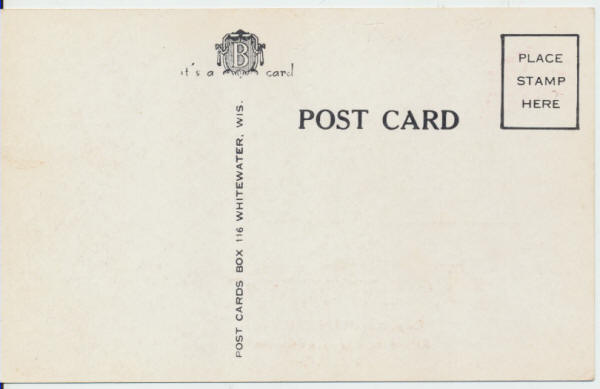 Larry Johnson sent us this scan of a Beck States POSTCARD!
Note the wording and Beck logo on the reverse of the card.